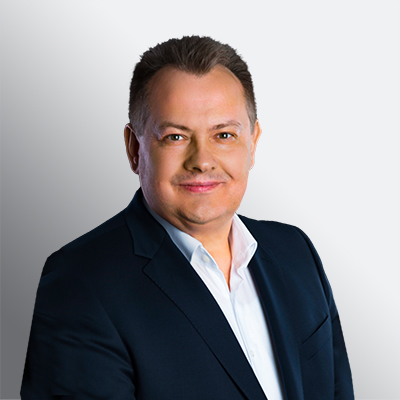 Robert graduated from the Warsaw School of Economics, afterwards he accomplished postgraduate financial and tax law studies and postgraduate tax studies.
Robert has over 20 years of professional experience. He began his career in financial and accounting services working as an independent accountant and further Chief Accountant in many different industries.
Then he was a CFO in the BPO and new technology sectors.
Robert participated in many projects related to broadly understood Finance matters (including: consolidation, mergers and acquisitions) also working as a financial expert advising on large construction investments, financed by EU pre-accession assistance funds, during which he supported the issues of settlement of subsidies and grants.
During his work he took part in many projects aimed at improving the structure of enterprises through change of processes (digitization), restructuring, which in consequence led to cost reduction and profitability improvement.
Polish – native
English – fluent
Jeśli Twoim celem jest być na bieżąco – mieć przegląd statutowych terminów i ważnych zmian w podatkach w Polsce aby nimi zarządzić, zapraszamy do zapoznania się z naszym blogiem.
Let's talk about your business and requirements. Our tax advisor will be in touch with you within one business day.