CHINESE DESK
Legal way into Europe with zt tax
The Chinese market continues to grow rapidly, and in order to help our Chinese customers expand their business in Europe, and effectively solve specific Chinese-Polish legal and business problems when planning to do business in Europe, zt tax has established the Chinese Desk.
Chinese Desk was created to meet the needs of Chinese customers, with whom we want to work with their individual requirements and needs. When providing services within Chinese Desk, we take into account the specifics of customers from Chinese-speaking countries, pay attention to the knowledge of Chinese business culture, and demonstrate European hospitality.
WHAT DOES THE CHINESE DESK AT ZT TAX OFFER?
We comprehensively support Chinese entrepreneurs and companies who want to start or develop their business activity on the Polish market.
We offer our Chinese-speaking clients a one-stop-shop concept, where you will have a dedicated advisor with Chinese language who will invite you to an individual meeting during which you can discuss with full confidentiality your business plans and obtain:
• Information about doing business in Poland and in the European Union
• Facilitation of the establishment of your business, including registrations in public offices, permits, recruiting, looking for business partners, immigration issues
• Selection of the most tax-advantageous legal form
• Information about preparation of employment contracts, contracts with suppliers and customers
WHAT YOU CAN EXPECT?
• Safe tax and transfer pricing solutions
• Transparent remuneration
• Practical recommendations
• Communication in your language
• Partner level quality
Contact our Chinese Desk Manager, who has 10 years of Sales and Business Development experience in international companies, speaks Chinese, English, Ukrainian and Russian languages. Olena says: "Intercultural and language barriers do not exist for those who want to be a support and trusted advisor".
CONTACT WITH CHINESE DESK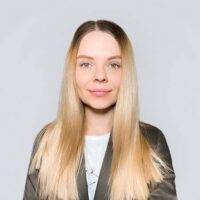 Olena Yurchenko
Business Development Manager & China Desk Manager
olena.yurchenko@zt.tax
Follow me LinkedIn
ABOUT ZT TAX
zt tax is an independent tax advisory company located in Warsaw. 15 years of experience in managing a variety of tax projects assures that you receive the best quality work while keeping the fees at a competitive level. Our goal is constantly increasing the quality-price ratio even in the most complex assignments.
Our clients are SMEs and large groups, among others inbound investors and businesses providing cross-border services. They require to have their tax and transfer pricing compliance managed so they can focus on development of their operations in Poland.