中国事务部
通过 zt tax进入欧洲的合法途径
中国市场持续扩大,为了帮助中国客户在欧洲拓展业务,以及有效解决具体的中波法律和商业问题,zt tax 设立了中国事务部。
中国事务部的创建是为了满足中国客户的需求。我们希望能够给予他们帮助。在为中国事务部提供服务时,我们考虑到汉语国家客户的特性,注重加深对中国商业文化的了解,表现出欧洲人的热情好客。
zt tax 中国事务部提供什么服务?
我们全面支持计划在波兰市场开展业务的中国企业家和公司。
我们为中国客户提供一站式服务概念。您们将有一位专门的汉语顾问,她将邀请您参加会议。您们一起可以完全保密地讨论您们的商业计划,并获得:
有关如何在波兰和欧盟开展业务的信息
促进您们的业务的建立,包括在公共机构的注册、许可证,招聘,寻找商业伙伴,移民问题
在税收方面帮助选择最有利的法律形式
• 如何撰写雇佣合同、与供应商和客户的合同的信息
您可以从我们这里得知:
税收政策和转让价格
市场薪酬
实用建议
中文沟通
合作伙伴式的援助
我们的中国业务部经理,她在国际公司拥有 10 年的销售和业务发展经验,会说汉语、英语、乌克兰语和俄语。您可以随时向她咨询。 Olena 说:"对于那些想要成为可靠和值得信赖的顾问来说,不存在跨文化和语言障碍。"
联系中国业务部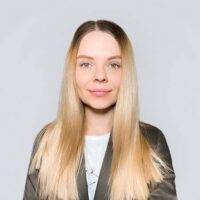 Olena Yurchenko
欧雷娜•尤尔琴科
业务发展经理和中国业务部经理
olena.yurchenko@zt.tax
+48 737 333 173
关注我LinkedIn
关于zt tax
zt tax 是一家位于华沙的独立税务咨询公司。 在管理各种税务计划方面拥有 15 年的经验,可确保您获得最优质的工作,同时将费用保持在市场价格以下。 无论任务有多么复杂,我们不断提高性价比的宗旨不会变。
我们的客户是大型跨国贸易集团和中小企业,以及为境外投资者和企业提供帮助。 他们需要了解税收政策和转让定价合规性,以便可以顺利在波兰开展业务。
size of capital groups assisted
largest single deal documented (transfer pricing)
We combine verified advisory experience with deep understanding of the business of the Client to provide effective tax and transfer pricing services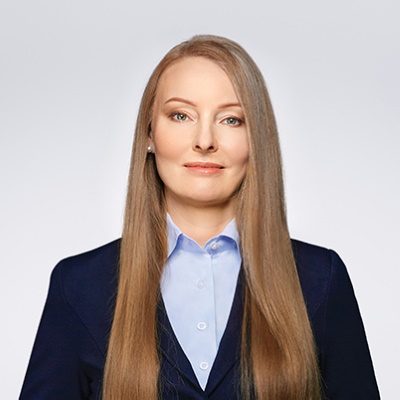 Joanna Żmuda-Trzebiatowska
State-licensed tax advisor, 12230

Has over 15 years of professional experience in transfer pricing and tax advisory working both on domestic and expatath positions. Her career includes also academic experience in Italy, Austria, Germany and the US.
We are working with the Polish Ministry of Finance within the Transfer Pricing Working Groups   MORE >
After hundreds of Client projects carried out we know that these are one of the core requirements which a tax advisor can provide:
If your goal is to be up-do-date and have an overview of statutory tax deadlines and important changes in taxes in Poland before they happen, we invite you to read our posts.

Information overload? We pick only what is really important – tax calendar deadlines and changes in tax law.
If you want to stay up to date, subscribe to our newsletter – complete the form below.